Why don't you speak? That s the question which arises every time when so called 'speakers of truth " and silencers just don't speak which is really pathetic! What s the reason behind it?  Just because you lack guts or you scared of anything. One should be able to keep to his "usools" (ideals) no matter what goes through.
When somebody gets beaten they condemn it later on when they are at home but are not able to speak anything when it was happening at first sight. In general situations too whether you are proposing a girl or talking to your friend or even sharing something with your parents either due to shyness , guilt, afraidness or some mental disorder (which is understandable) but leaving all this aside when you can speak in comfort zone why not outside it ?
If that s the reason well you are not worthy of living a "fruitful life" my friend because the biggest discovery of man was not fire or wheel but language and the tool for it- your mouth through which you speak and so alas it s an advice just speak it up because the other person does not know what s inside you!  So go out there and speak and now how to do it?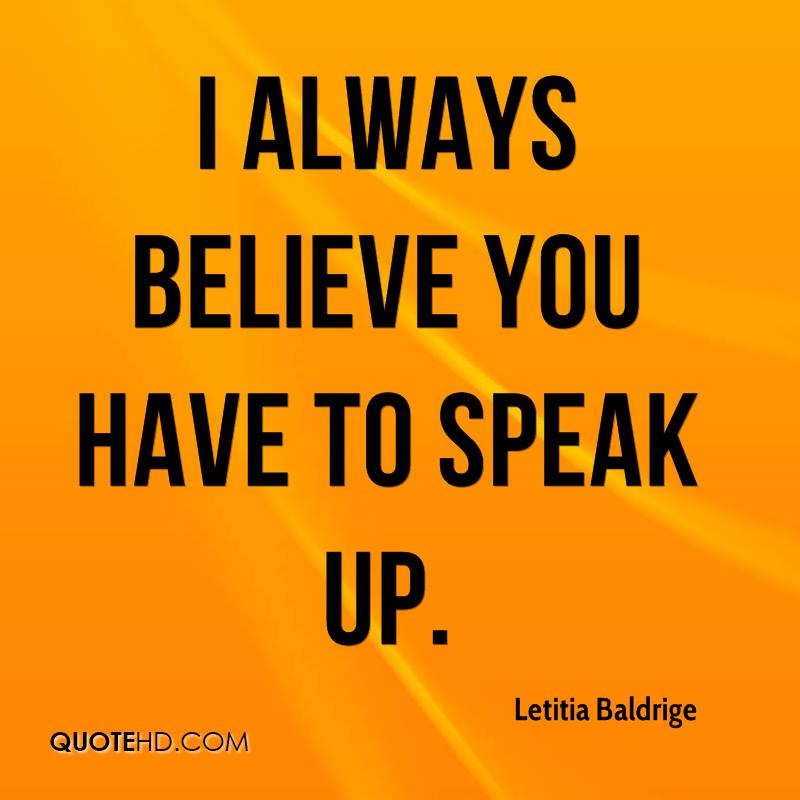 First think up in mind what you want to speak of and in which manner and then try to look into a mirror or in intrapersonal mode of communication speak to yourself and practice it and after doing so you will speak with confidence and would not be a 'silent' but rather a 'speaker' and at last just remember one thing that it should be the truth which you speak because a lie is told whereas the truth is spoken . So give it a go and speak up !